Blog
A guide to entry into Malaysia via VTL-Land & VTL-Air
16.12.2021
The announcement of the expansion of the VTL (visit, travel, live) scheme for Singaporeans is a big deal. With this, it will be easier for Singaporeans to visit Johor Bahru, and even live there! Singaporeans can now head off to the shopping and foodie paradise of Johor Bahru without having to worry about travel restrictions so long as they have a valid VTL voucher. The scheme has been expanded, effective 20th December 2021, and is now the main transportation option for those looking to cross the causeway.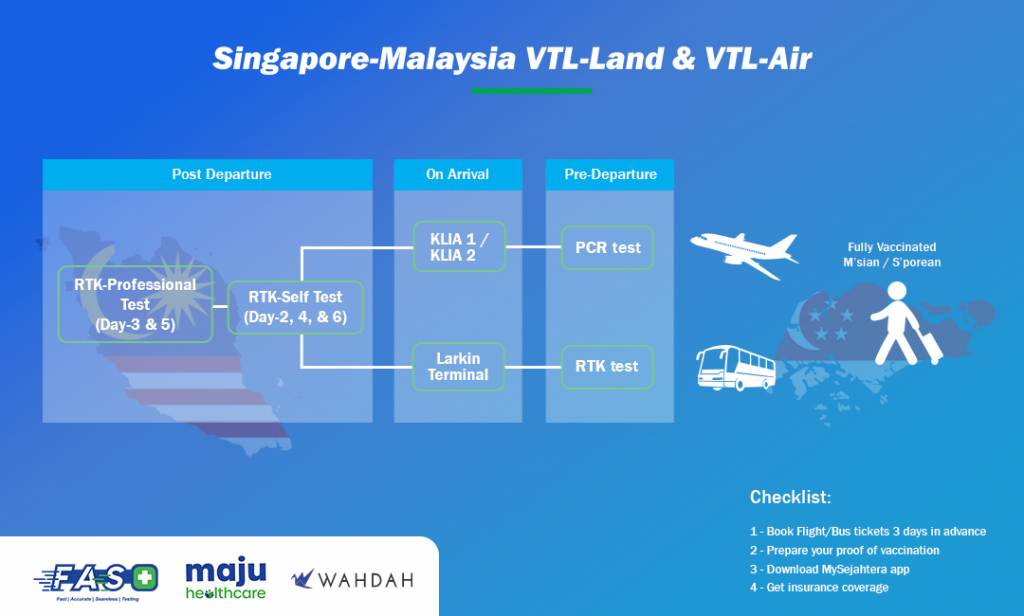 Among the SOPs are:
Only for fully vaccinated travelers.
No quarantine needed.
Undergo a Covid-19 test 48 hours before departure:
a. RT-PCR test for VTL-Air travelers.
b. RTK-Ag (professional) or RT-PCR test for VTL-Land travelers.
Undergo Covid-19 test on arrival:
a. RT-PCR test in KLIA/ KLIA 2 for VTL-Air travelers.
b. RTK-Ag (professional) test at Larkin Sentral Bus Terminal in Johor Bahru for VTL-Land travelers.
Additional Tests Required:
a. RTK-Ag (professional) test on Day-3 and Day-5.
b. RT-Ag self test on Day-2, Day-4 and Day-6 (results to be reported on the MySejahtera application)
The additional test also applies to Malaysian VTL travelers returning from Singapore.
Arrival in Johor Bahru
Once you land in Johor Bahru, the first thing you'll have to do is take an On-Arrival Test at Larkin Bus Terminal. The test costs RM90 (~S$29.30) but includes 2 travel vouchers valid on bus rides within the state. Tourists can book the RTK-Ag Tests online, or they can do it at a nearby hospital or clinic.
---
Book professional COVID-19 test with Get Test Fast by Maju Healthcare!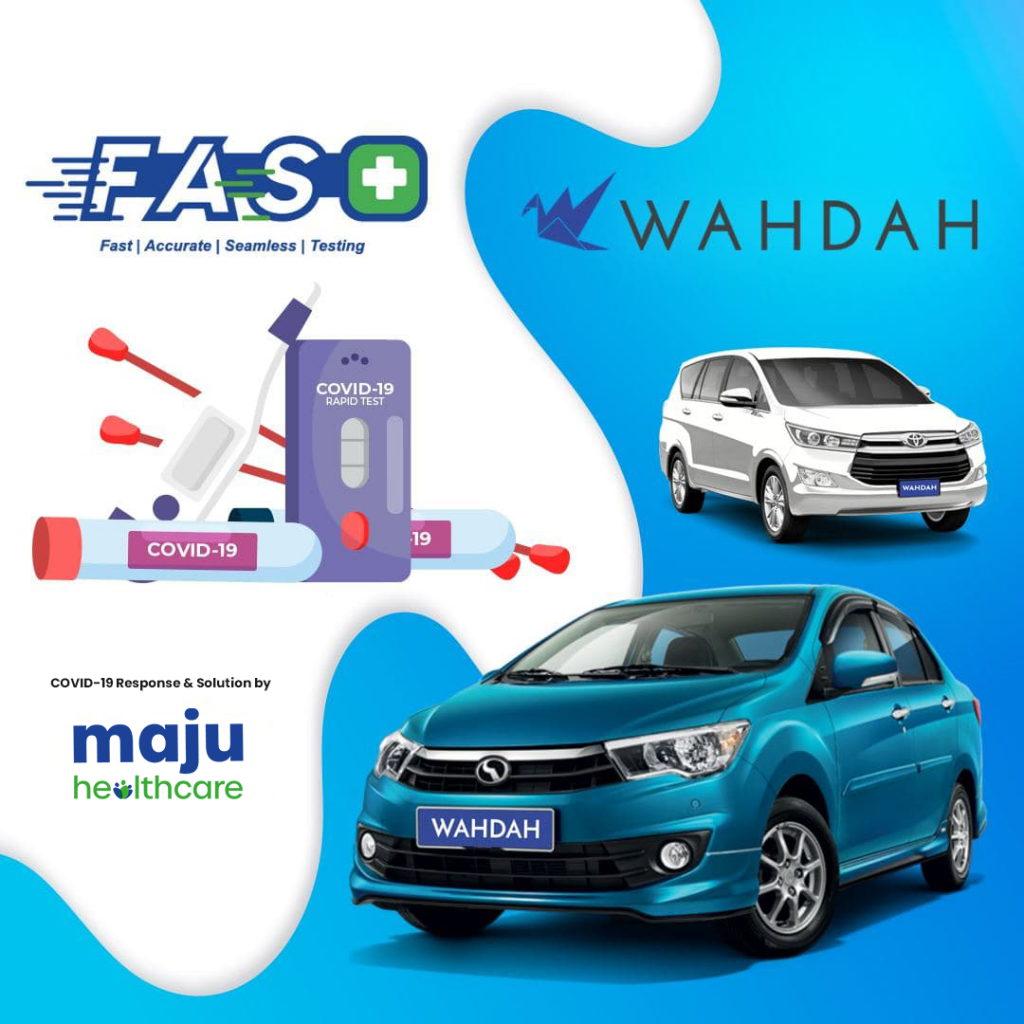 WAHDAH partners up with Get Test Fast by Maju Healthcare – providing certified and convenient COVID-19 screening services at Drive-Thru Centres (DTC) with on-site labs capable of immediate sample analysis. Encounter a seamless experience throughout your travels in Malaysia with us!
Going back to Singapore
When coming back to Singapore after an extended stay in Malaysia, passengers are required to take a PCR or ART test within two days of departure at one of the approved testing centers by MOH Malaysia, and submit an SG Arrival Card within 72 hours before coming back to Singapore. Upon arrival, travelers will also have to take daily Covid-19 ART tests for a week. The ones on days three and seven will be done at a Combined or Quick Test Centre, while the other tests can be self-administered.
Note: Covid-19 testing requirements may vary depending on Singapore and Malaysia's latest VTL measures. Find out more on ICA (Singapore) and MITI (Malaysia).
---
Please do not hesitate to email ask@wahdah.my or call us at Hotline :+6016 277 4594 for any inquiries.